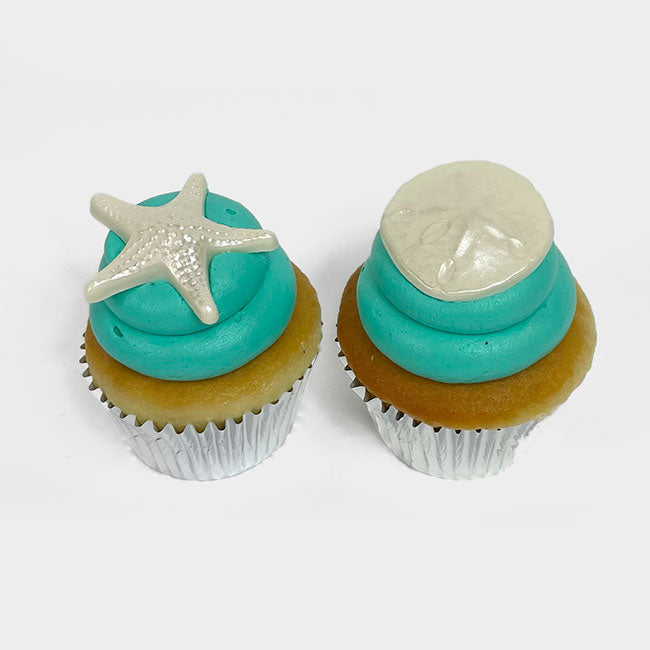 Tiffany Buttercream Swirl with White Chocolate Shells    
Yes, We Deliver 7 Days a Week!
Order online or at our stores, we'll take care of the rest!

---
Buttercream swirl in a Tiffany color with a pearlized white chocolate shell and edible glitter. Minimum order of 12 for each cake flavor.